Have you been to a UTHA Tiny house Festival?
The United Tiny House Association and Georgia Tiny House Festival LLC, originally the Georgia Tiny House Association, was founded in 2015 by John and Fin Kernohan as an organization for the advocacy and support of the tiny house movement and for those individuals either living the tiny house dream, desiring to start their own tiny house journey, or those simply interested in what all the excitement and buzz is all about in regards to tiny houses and the tiny house movement.
Within 2 years of being formed, the United Tiny House Association has grown to be the largest tiny house support organization in the entire World with over 32K (32,000+) members!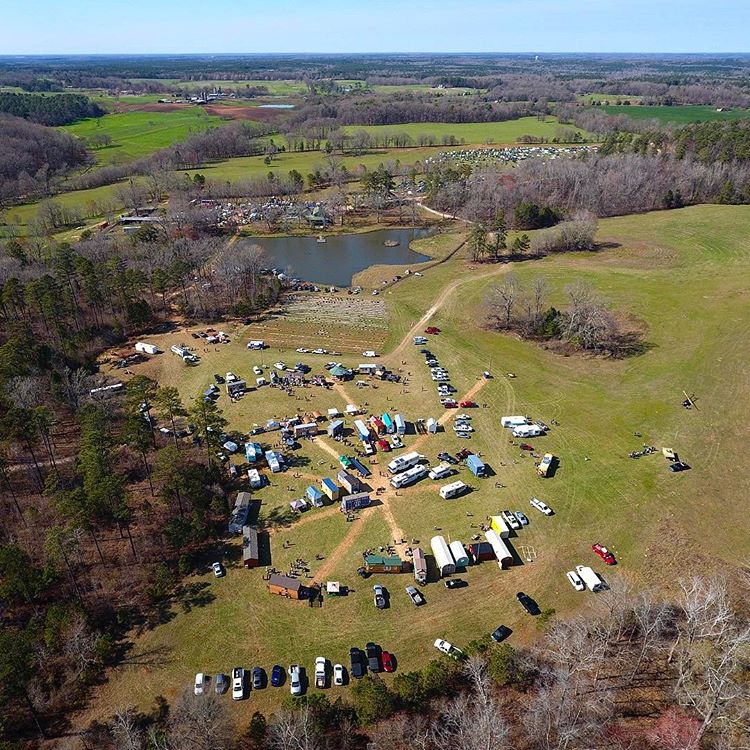 The Kernohans have been living in their self-built 304sqft tiny house, known as Beloved Cabin, since December 2011.  They currently reside on their small homestead in the woods of Georgia, where they have embraced solar energy, rain water collection, raise chickens, and grown their own vegetables and fruits.  Fin is a vegetarian and fitness expert, while John is the handyman of the property and an avid outdoorsman, where he fills the freezer with fresh game (much to Fin's despair).
After years of organizing not-for-profit outdoor concerts and festivals as fundraisers for students and college-bound homeschool students, as well as being a board member for an organization responsible for arguably the largest home-education convention in the country, John, along with Fin and United Tiny House Association board member Shorty Robbins, created the state-level Tiny House Festivals, including the now famous Georgia Tiny House Festivals (2016, 2017 & 2018), and the 60K+ attendee & 116 tiny structures Florida Tiny House Festivals (2016 & 2017); as well as record-breaking for-charity tiny house festivals in DC/Virginia, Louisiana, Massachusetts, New Jersey, and Tennessee… as well as the Nation-Wide & historic TINY HOUSES across AMERICA!
The Tiny House Festivals from the United Tiny House Association embrace all modalities of tiny living, whether they are professional-built tiny homes, private-owned tiny houses, DIY structures, tree houses, skoolies (converted school buses), yurts, campers, gypsy wagons, or any other tiny structure someone calls home.
Also, all tiny house lifestyles are encouraged and supported.  These include, but are not limited to off-grid living, on-grid living, wilderness living, and urban living.
Additionally, the United Tiny House Association's Tiny House Festivals are designed to support local communities and charities, through the fundraising activities at its Tiny House Festivals and by means of giving charities and non-profit organizations a platform to share with others.  To date, the United Tiny House Association has given away and donated over $500K from the proceeds of their for-charity tiny house festivals.
The United Tiny House Association, and its board members, speak at public events, meet with both local and National government officials, work with individuals one-on-one, and partner with other organizations in its efforts to bring both the tiny house community and those outside the tiny house community together in a common understanding of what being tiny is all about.
"Do something BIG in your world… by simply doing something TINY!" – John Kernohan, Chairman